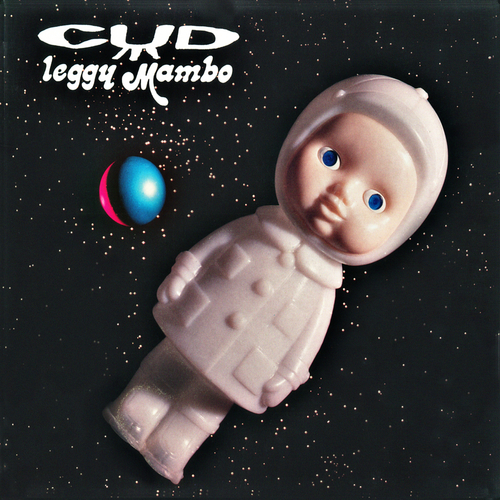 Leggy Mambo
Available Formats
Tracks
Price
Buy
Download Album (

MP3

)
17 tracks

£

7.99

Download Album (

MP3

)
17 tracks

£

7.99

Download Album (

WAV

)
17 tracks

£

7.99

Download individual tracks
From £0.99
Description
Cud - Leggy Mambo
Same LEGGY MAMBO now available to download
Reviews
Cud were the soundtrack to my youth, this album more than any other. I only ever owned this on tape (remember those!) and it wore out after countless plays, gutting to say the least, so a delight to be able to buy this reissue.
I bought last year's compilation CD, but listening to the tracks from Leggy Mambo feels out of place when taken out of the context of the whole album. Whilst it steers clear of the "rock opera" approach taken with When In Rome, each track still segues perfectly into the next to make the whole album fit together exquisitely, from the highs of the foot-stomping openers of Now! and Hey!Boots, through the haunting refrains of Love In a Hollow Tree, raising the temperature for the politically charged Robinson Crusoe and the anthemic Eau Water before slinking off into the sunset of Brain On A Slow Train leaving the listener happy and contented, but wanting more.
The song Manchester comically ponders upon the question "Where would be now, if we came from Manchester town?" One can only guess for this Leeds-based band. As the previous reviewer says, Cud were criminally overlooked, and at the time seemed to be dubbed a joke band by some portions of the popular music press. I had the fortune to see Cud on the reunion tour, and seeing the number of now 30-something people jumping around in a way they hadn't for years and singing every word to every song even after all this time makes you realise what a fantastic impact Cud had on the lives of those people they touched. Get this and When In Rome, get your Hey!Boots on, crank it up loud and enjoy!
Tracklisting
Download Album (TONKA10)