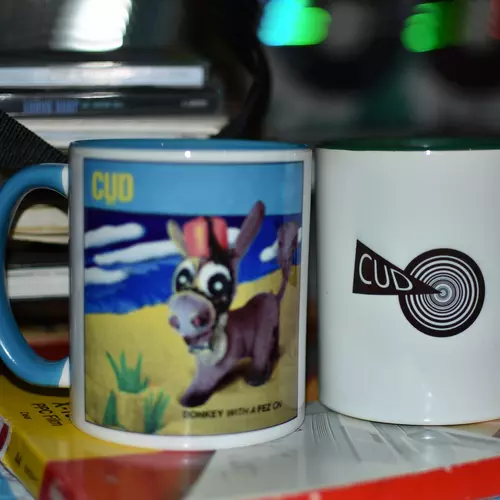 DONKEY WITH A FEZ ON mug
| Format | Price | Buy |
| --- | --- | --- |
| DONKEY WITH A FEZ ON mug | £11.00 | |
Sorry, DONKEY WITH A FEZ ON mug is out of stock.
Description
DONKEY WITH A FEZ ON mug
One of a set of three mugs made to commemorate the "also available" albums from the reverse of the ASQUARIUS sleeve. Made to accompany the Autumn 22 CUD tour. Just a very few remain.
Reviews
This mug is excellent for my minion ( & colleague) to regularly supply me with builders tea. For which 3 weeks out of 4 I am grateful. For one week every month, however, I will drink my tea from my pretty mug in a mood and may adopt a schadenfreude temperament (as yet I have not found an explanation for this behaviour).
RL. Shrewsbury UK