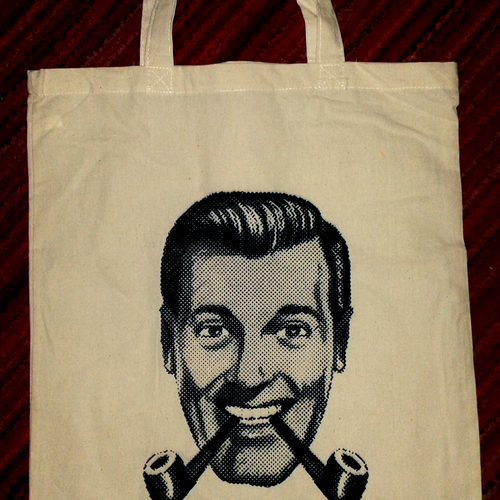 BOBOB Tote Bag
| Format | Price | Buy |
| --- | --- | --- |
| BOBOB Tote Bag | £5.00 | |
Sorry, BOBOB Tote Bag is out of stock.
Description
BOBOB Tote Bag
YES!! CUD's first flirt with the bag that calls itself TOTE.
These roughly 14" square bags are made in unbleached cotton/canvas/linen or something and were hand-printed and finished by the dainty fingers of CUD's lead singer himself.
Carl watched hours of dreary telly while ironing the printwork to "seal" the ink.
Perfect for record shop trips, the swimming pool, light groceries and the beach.